BASE TEXT
Author, original title and year of 1st edn
Croce, Benedetto,
Aspetti morali della vita politica: appendice agli elementi di politica,
G. Laterza e Figli : Bari, 1928.
TRANSLATION INFO
original language
Italian
translation into
Portuguese
type of original text
Book
type of translated text
Book
image of the document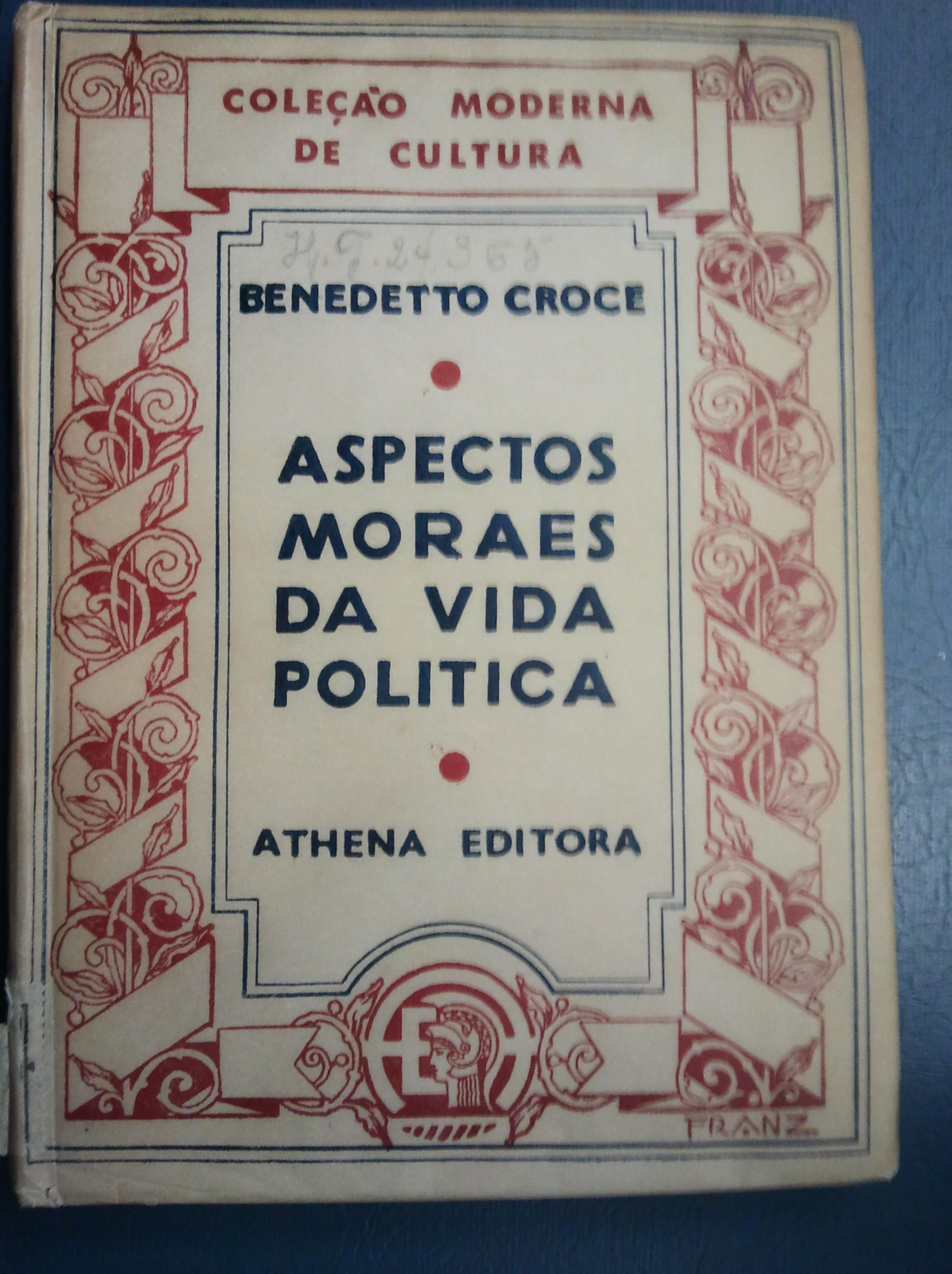 BIBLIOGRAPHIC INFORMATION FOR DOCUMENT
Surname and Name
of Author (in the original language)
Croce, Benedetto
Title
Aspectos Moraes da Vida Politica
Number of vols/parts
99 pp. (Coleção Moderna de Cultura)
TRANSLATION ADDITIONAL INFORMATION
Text type
Translation complete text
Translator's name(s)
Ruas, Miguel
Editorial apparatus
Special preface of the author for the translation
Introduction of the editor (Preface of Libero Battistelli.)
Index
Additional material ((Nota do autor para a edição brasileira))
OTHER USEFUL INFORMATION
National collection call mark
Biblioteca Nacional de Portugal, H.G. 24365 P.