BASE TEXT
Author, original title and year of 1st edn
Kalecki Michał,
Socjalizm, funkcjonowanie i wieloletnie planowanie,
1982.
TRANSLATION INFO
type of original text
Book
type of translated text
Book
image of the document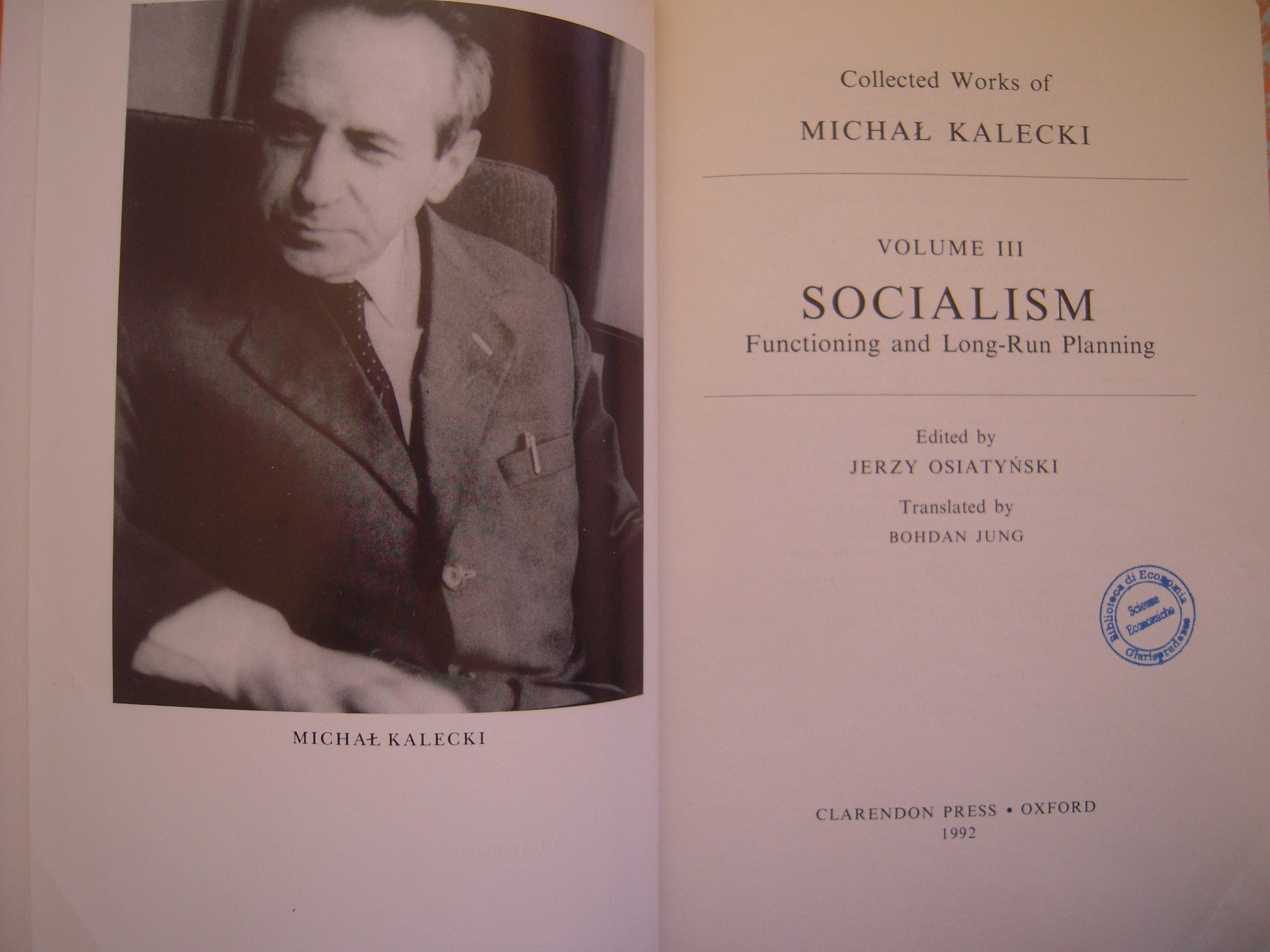 BIBLIOGRAPHIC INFORMATION FOR DOCUMENT
Surname and Name
of Author (in the original language)
Kalecki, Michał
Surname and Name
of Author (in the spelling of translation)
Kalecki, Michal
Title
Socialism: functioning and long-run planning
Country
United Kingdom - United States
Publisher
Clarendon Press
Number of vols/parts
vol. III of Collected Works of Michal Kalecki
TRANSLATION ADDITIONAL INFORMATION
Text type
Translation complete text
Composition of text
Poland-Economic policy-1945,
Europe, Eastern-Economic Policy.
Editor's name(s)
Osiatyński Jerzy
Translator's name(s)
Bohdan Jung
Editorial apparatus
Editorial note/footnote (in case of articles or chapters)
Editor's or translator's footnotes ((Editorial Notes and Annexes, pp. 421 - 594))
Index
Additional material ((List of Tables, List of Abbreviations and Polish Journals))
OTHER USEFUL INFORMATION
National collection call mark
Universita di Pisa, Biblioteca di Economia 8HB 0542/03