BASE TEXT
Author, original title and year of 1st edn
Peez, Alexander von
Die österreichische Handelspolitik der letzten fünfundzwanzig Jahre
in
Leipsic.-Verein fur Socialpolitik. Schriften. vol. 49. 1873, etc. 8º.
TRANSLATION INFO
type of original text
Article
type of translated text
Chapter in a book
image of the document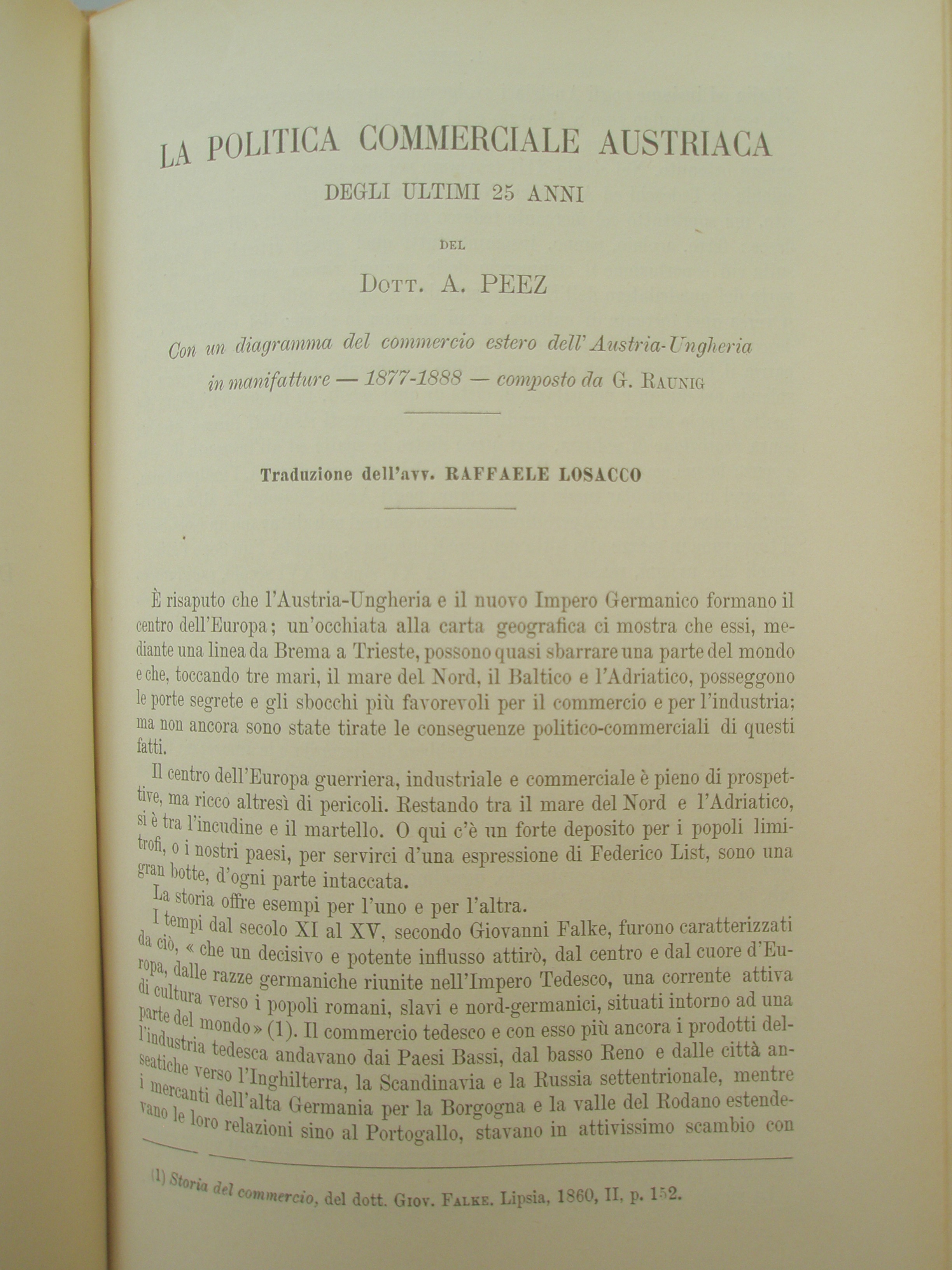 BIBLIOGRAPHIC INFORMATION FOR DOCUMENT
Surname and Name
of Author (in the original language)
Peez, Alexander von
Title of the document
La politica commerciale austriaca degli ultimi 25 anni
Title of the book/collection
Biblioteca dell'economista. Quarta serie
Name and surname of the editor
Cognetti de Martiis, Salvatore
Publisher
Unione tipografico-editrice torinese
Volume number
1.1. Politica commerciale dei più importanti stati civili nell'ultimo decennio : Austria, Belgio, Danimarca, Francia, Italia, Germania, Inghilterra
Initial and final page number
107-126 p.
TRANSLATION ADDITIONAL INFORMATION
Text type
Translation complete text
Translator's name(s)
Losacco, Raffaele
OTHER USEFUL INFORMATION
National collection call mark
Biblioteca di economia, Università di Pisa
ECO BP B 175