BASE TEXT
Author, original title and year of 1st edn
Carlo M. Cipolla, The Economic History of World Population, 1962
Base edn and year
Carlo M. Cipolla, The Economic History of World Population, 1962
TRANSLATION INFO
original language
English
type of original text
Book
type of translated text
Book
image of the document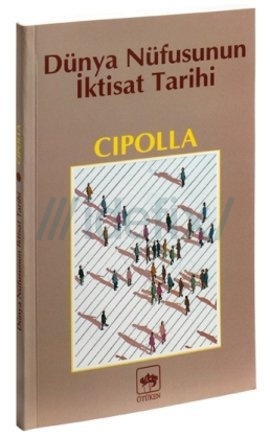 BIBLIOGRAPHIC INFORMATION FOR DOCUMENT
Surname and Name
of Author (in the original language)
Cipolla, Carlo M.
Surname and Name
of Author (in the spelling of translation)
Cipolla, Carlo M.
Title
Dünya Nüfusunun İktisat Tarihi
Publisher
Ötüken Neşriyat
TRANSLATION ADDITIONAL INFORMATION
Text type
Translation complete text
Composition of text
Sanayi Devrimi'nin başlıca sonuçlarından biri, nakliyenin hızlı ve ucuz hale gelmesidir. Mesafeler şaşılacak bir tempoda kısalmaktadır. Dünya günden güne daha küçük hale gelmekte, binlerce yıldan beri birbirine kapalı kalmış toplumlar hızla birbirleri ile ilişkiye, hatta çatışmaya girmektedirler. İlgili olduğumuz her alanda, ekonomiden politikaya, askeri stratejiden sağlık teşkilatına kadar her konuda yeni bir görüş açısı edinmek zarureti ile karşı karşıyayız. Bir zamanlar, insanlar yaşadıkları şehir veya bölge çerçevesinde düşünmekten kurtulup millet seviyesine ufuklarını genişletmek zorunda kalmışlardı. Bugün de kendimizi ve düşüncemizi dünya ölçüsüne uyarlamamız, yükseltmemiz gerekmektedir. İngiliz filozofu Bertrand Russell'in dediği gibi "Dünya artık, sadece astronomi bilgini için değil, sokaktaki adam için de tek bir bütün haline gelmiştir."
Editor's name(s)
Çevik Dizgi
Translator's name(s)
Mehmet Sırrı Gezgin
Editorial apparatus
Preface of editor(s)
Editorial note/footnote (in case of articles or chapters)
Editor's or translator's footnotes ()
Bibliography
Index
Preface or note of the publisher
OTHER USEFUL INFORMATION
National collection call mark
National Library of Turkey, Ankara 330.9 / 304.6