BASE TEXT
Author, original title and year of 1st edn
Menger, Carl,
Die Irrtumer des Historismus in der Deutschen Nationaloekonomie,
1884.
TRANSLATION INFO
type of original text
Book
type of translated text
Book
image of the document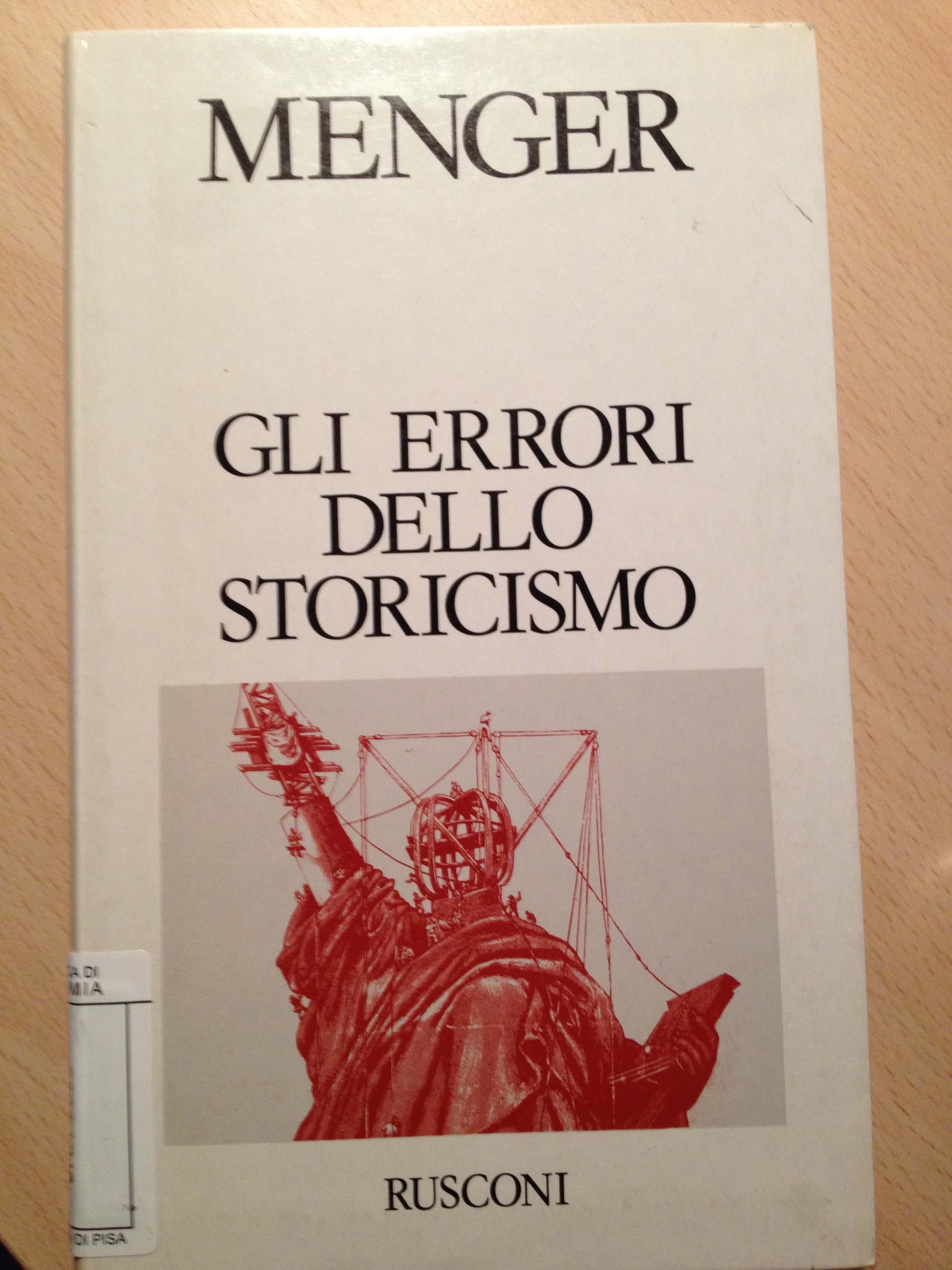 BIBLIOGRAPHIC INFORMATION FOR DOCUMENT
Surname and Name
of Author (in the original language)
Menger, Carl
Title
Gli errori dello storicismo nell'economia politica tedesca.
Number of vols/parts
124 p. ; 22 cm.
TRANSLATION ADDITIONAL INFORMATION
Text type
Translation complete text
Editor's name(s)
Dario Antiseri
Translator's name(s)
Dario Antiseri
Editorial apparatus
Preface of editor(s)
Editor's or translator's footnotes (Various translator's footnotes along the text)
Bibliography
Index
Introduction of a scholar different from the editor. Please specify name and title, if any (Premessa all'ed. italiana di Sergio Ricossa)
OTHER USEFUL INFORMATION