BASE TEXT
Author, original title and year of 1st edn
Keynes, John Maynard,
Activities 1940-44: Shaping The Post-War World: The Clearing Union,
1980.
TRANSLATION INFO
original language
English
type of original text
Book
type of translated text
Book
image of the document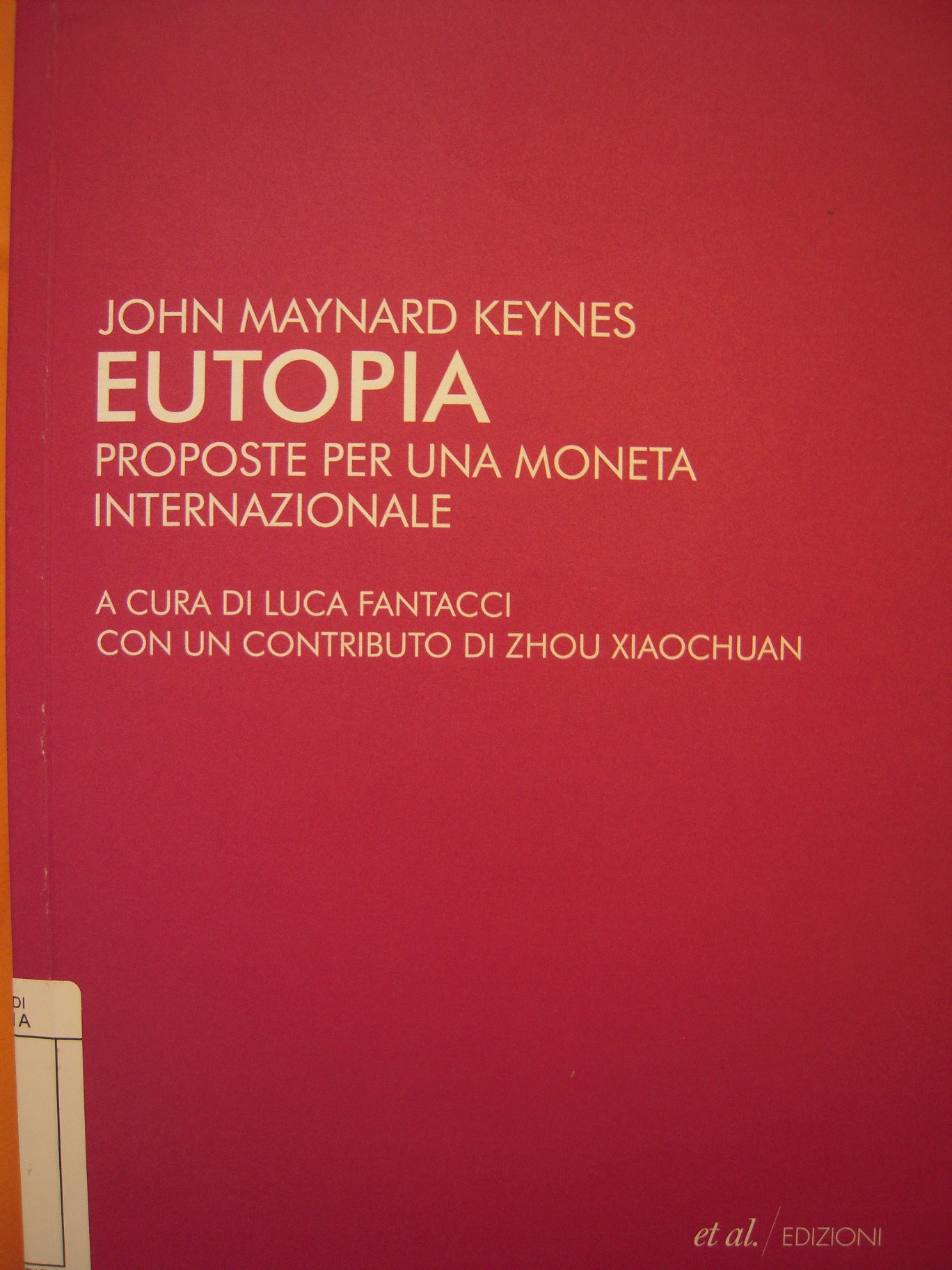 BIBLIOGRAPHIC INFORMATION FOR DOCUMENT
Surname and Name
of Author (in the original language)
Keynes, John Maynard
Title
Eutopia. Proposte Per Una Moneta Internazionale.
Publisher
et.al. S.r.l. da Galli Thierry Stampa
TRANSLATION ADDITIONAL INFORMATION
Text type
Translation complete text
Editor's name(s)
Luca Fantacci
Translator's name(s)
Luca Fantacci with Riccardo Fantacci
Editorial apparatus
Introduction of the editor (Una moneta per l'equilibrio e per la pace)
Additional material (Motivi e consequenze di una riforma mancata
di Luca Fantacci

Riformare il sistema monetario internazionale
di Zhou Xiaochuan

Rilancio: una nuova Bretton Woods a partire dalla proposta di Keynes
di Luca Fantacci)
OTHER USEFUL INFORMATION
ISBN /ISSN
978-88-6463-019-9
National collection call mark
Universita di Pisa, Biblioteca di Economia, 332.4566 KEY B